Events, wayfinding, public installations, signage, accessibility, and historical projects @
The World Trade Center / Oculus.


//
Timeline: May 2019 – September 2019
//
Tools: Adobe Illustrator, Photoshop
//
Skills: Visual design, experiential design, brand identity design, photography, marketing
---
How I contributed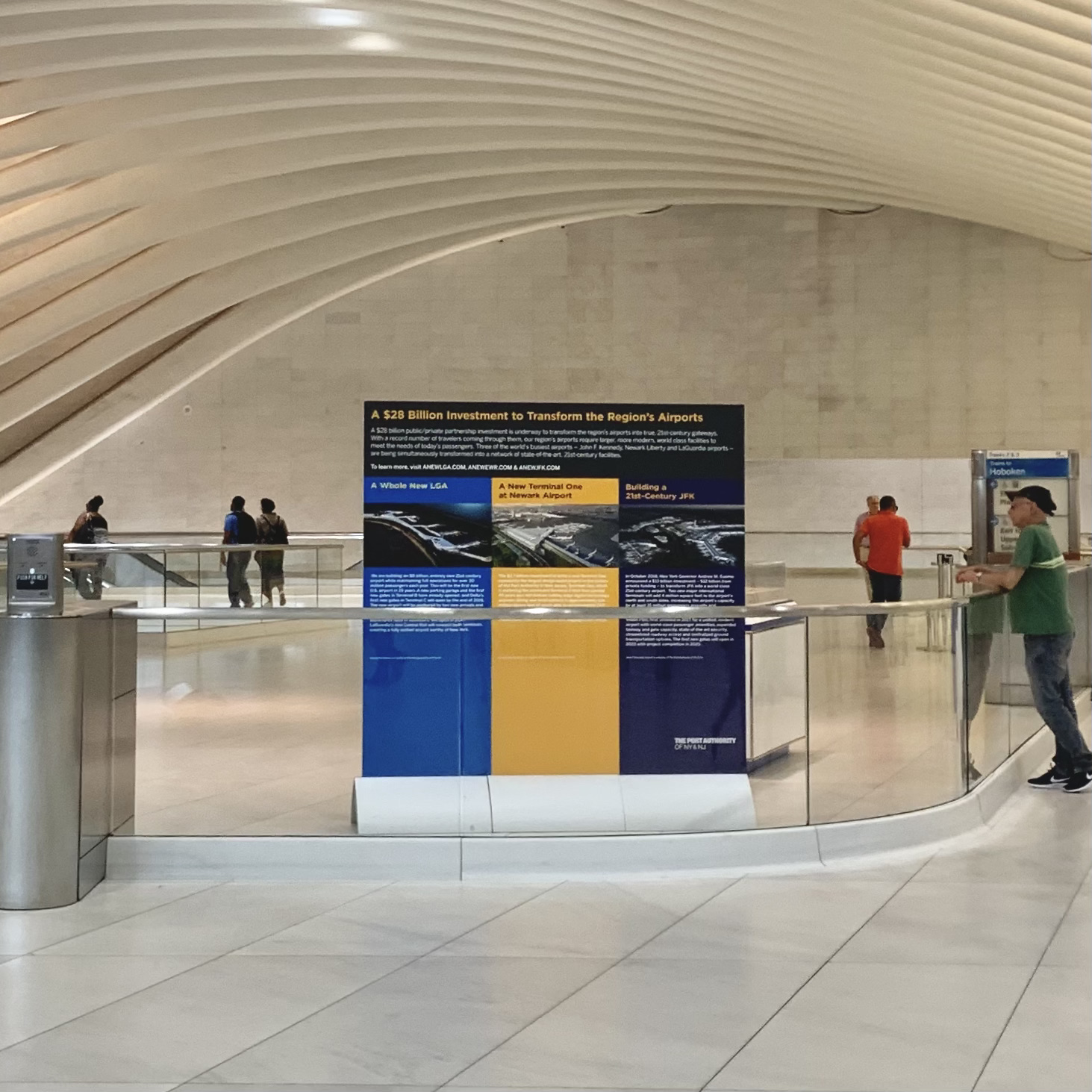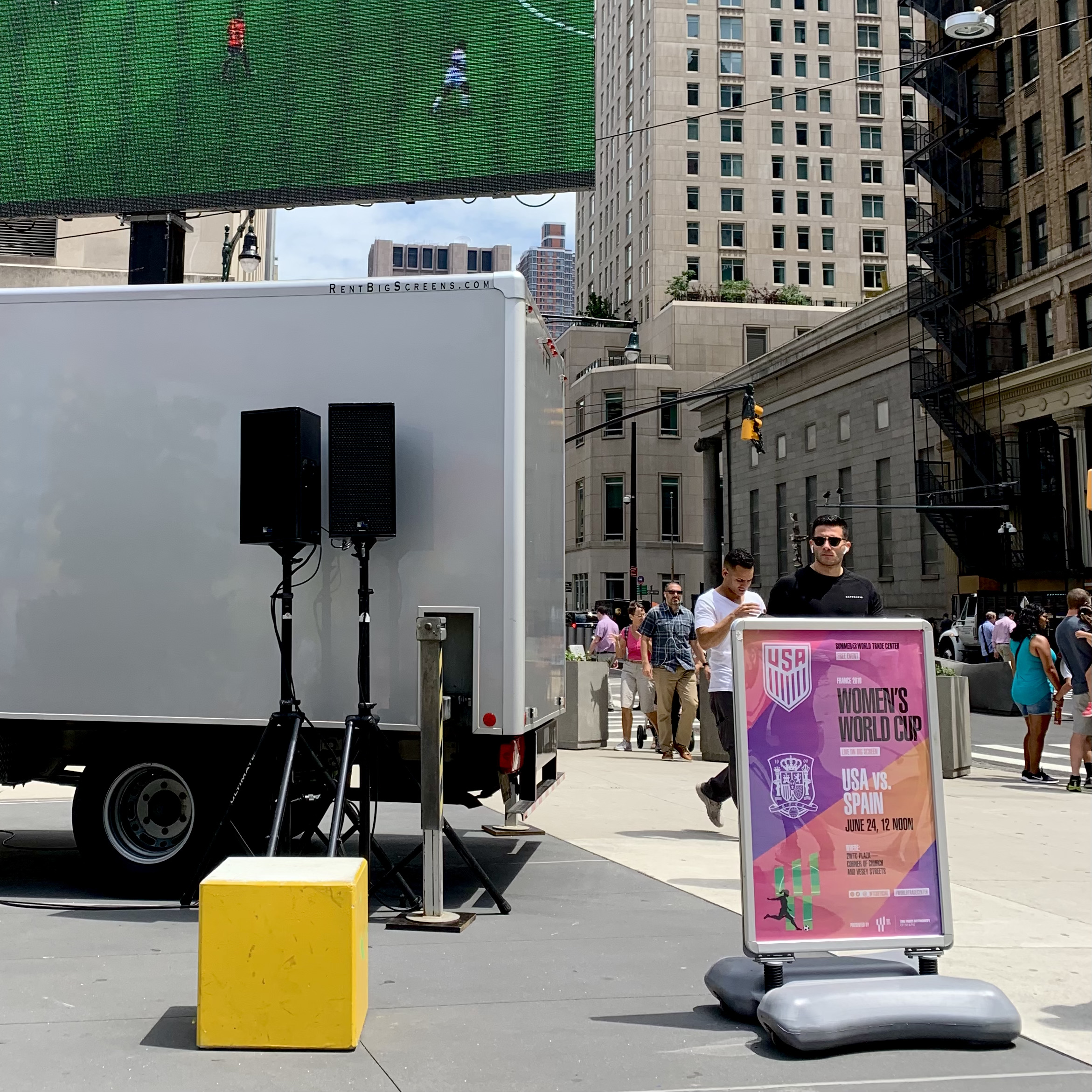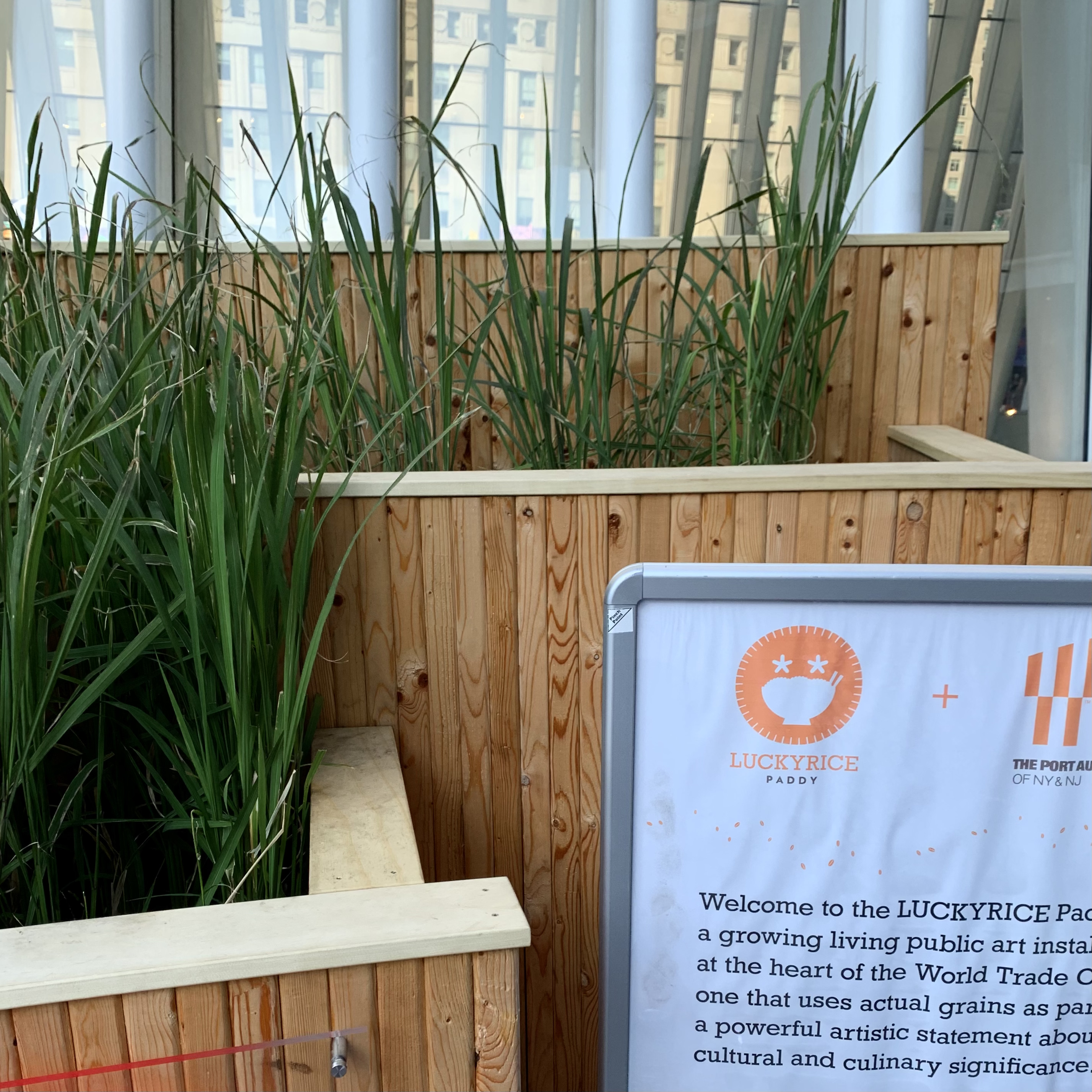 Spearheaded design campaign for the LuckyRice Rice Paddy public seating installation at the World Trade Center's Oculus Plaza. Created life-sized graphics, displayed within the Oculus and World Trade Center Campus, that celebrate and promote Asian culture through a culinary lens.
Designed the logo and graphics for Brandy Bajalia's Canopy, an art installation of draping rosemary situated within Liberty Park. Incorporated visual motifs that alluse to rosemary's healing properties as well as NYC's resilience and strength.
Developed life-sized mock-up vinyls for the WTC Speaks Points of Interest Pilot Project's historic E train corridor, a corridor that was part of the original World Trade Center concourse and had survived the 9/11 attacks.
Aided in expanding accessibility efforts and improving way finding within the Oculus complex. Collaborated to design an Oculus floor plan, signage, and map that includes specific placement of elevators and construction sites throughout and surrounding the transportation hub.
Conducted historical research and studied the New York City Transit Authority's Graphic Standards Manual to create educational content and merchandise in line with the World Trade Center's graphic identity.
Collaborated with Marketing team and used Social Studio to strategically schedule paid content for all social media handles. Created and curated Summer Events graphics and copy for @WTC_Official Instagram, Facebook, and Twitter handles.